Skip to Content
Let Us Draft Your Separation Agreement in Montgomery County, MD
When you and your spouse choose to separate, you may not think a separation agreement is necessary. After all, many people assume all the details will be ironed out when the divorce is final. However, if you own property, have children, or expect to pay or be paid spousal support, a separation agreement is in your best interest. H&H LawWorks is here to help you set up a separation agreement in Montgomery County, MD that both you and your spouse can agree to. This will make the divorce proceedings simpler as many items will have already been decided. It also provides you protection should your spouse try to sue you for additional rights or property later. Contact us today to discuss your need for a separation agreement.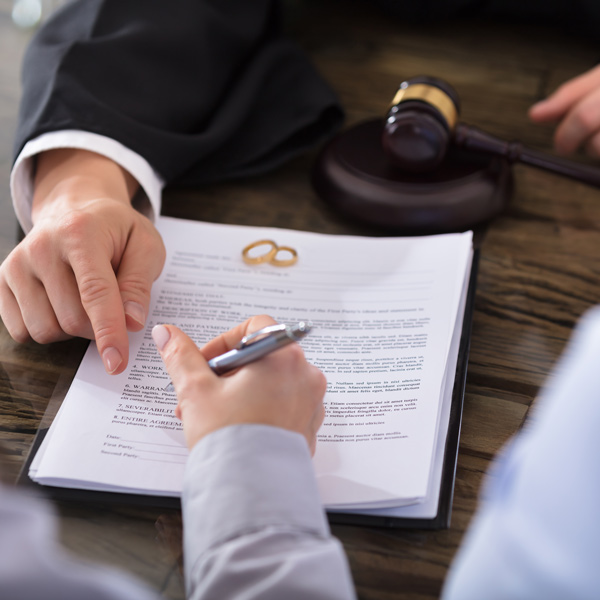 When to Get a Separation Agreement
If you and your spouse were married for a short period of time, you might not need a separation agreement. These types of arrangements are most important for those couples who have purchased real estate together, had children together, or who plan to pay or receive spousal support. These situations warrant a separation agreement so that both parties can create an agreement they are happy with. Not to mention, it prevents the potential of many disagreements in the future as it lays our how many different items will be handled.
A Separation Agreement Is Important If:
You Own Property With Your Spouse
When the two of you separate, one spouse will likely move out of the family home, while one stays. A separation agreement can help you and your spouse determine who is responsible for the upkeep of the house and whether the spouse who moves out should remain on the mortgage and title.
You Have Children With Your Spouse
This is a very delicate situation, as you don't want your children to be brought into a messy situation with your partner. Planning a custody schedule in your separation agreement that you both agree to is essential to keeping things civil. It will also help to protect you should your spouse ever sue for custody later.
You Plan to Receive or Pay Spousal Support
Whether you will be paying or receiving spousal support, designating it in a separation agreement will give you important documentation of the payments. If you are paying alimony, you'll need this record for your tax deduction. If you are receiving alimony, you may need the record of payments to procure housing or a mortgage.
Contact Our Experienced Legal Team
When you're separating from your spouse, it can be challenging to think about legal requirements. However, it's an important step in the separation and eventual divorce process. Don't wait until it's too late, and you're facing unfair division of your assets or child custody. Contact the team at H&H LawWorks right away to discuss a separation agreement and learn why you should create one.
Do you need help settling family legal matters or planning for the future of your estate? Our team is here to represent you and ensure your rights are protected.